For homeowners looking to sell in upstate NY, the news is good! The June 2016 NYSAR statewide housing report shows home sale prices are up and inventory is trending down. If you were on the fence about putting your house on the market, data shows now's the time. That said, even though the climate is good for home sellers, there are still plenty of things you can do to nudge your sale price higher.For the most part, any capital improvement is a good idea and can raise the value of your home when it comes time to sell. And while upgrades, such as a new roof, new storm windows, new siding, a new bathroom, and new furnace are great ideas, they may not be financially feasible at the time. But there are still some things you can do to improve the appeal and sale price of your home. Granted, they may take some work and usually some money, but time has shown that these low-cost upgrades make a big difference in the final sale price.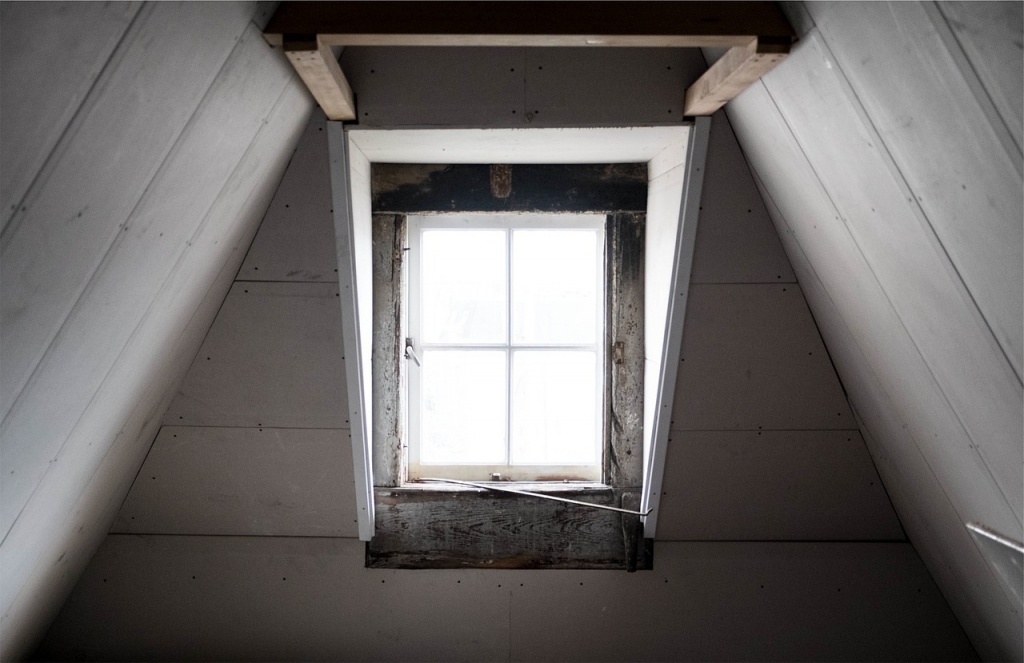 Tip 1. Small upgrade with big impact
We agree, upgrades like new roofs and new bathrooms, can push sale prices higher, but not always, or at least not as much as you'd hope, as shown in Remodeling magazine's 2016 Cost vs. Value Report. According to the report, average return on investment for upgrades was 64%, and varied widely depending on the type of upgrade and when you did it. The report did identify one upgrade that was a beauty in ROI, albeit not a beauty of a project. Surprisingly, the decidedly unglamorous and relatively inexpensive task of insulating your attic can bring you 116.9% ROI. It was the only upgrade the report cited as bringing you more money in than you invested.

Tip 2: Buff up your bath
It's common knowledge—nice bathrooms are big sellers. But if you're bathroom is not the greatest, you don't need a complete reno to improve it. Simple things like a new toilet seat, updated fixtures and a pedestal sink are easy to install, won't break the bank, and make a big impact on the look of the room. Additionally, you can dramatically change the feel by replacing an old, discolored floor with vinyl tiles, or even sheet vinyl. It's inexpensive and easy and in some cases, may be able to be installed right over the old floor. And lastly, and probably the cheapest fix, is to re-grout the tile and replace any chipped tiles—a simple update that can truly transform a rather unappealing bathroom.

Tip 3: Add more square footage (sort of)
Larger homes tend to bring higher sale prices than smaller ones, but beyond a major renovation, you can't do anything about it. But in real estate, appearances often matter more than actual specs, and there's a lot you can do to make your home appear larger and more spacious. Revisit your interior decorating with an eye to creating an open space. Consider removing large items, such as oversized chairs, coffee tables, display cabinets, etc. If needed, rent a storage unit for temporary storage until you move.Bright, naturally-lit rooms feel larger, so removing drapes and other window treatments may be wise. Similarly, if you have nice hardwood floors, consider removing large rugs, as they can create a closed-in feel. Clear off counters and shelves, storing away items such as appliances, to leave wide open areas. Closets and available storage space is of prime concern to buyers. Give the illusion of a large closet by moving out-of-season clothing into storage. Less is more when it comes to creating a feeling of expansiveness.

Tip 4: Staging isn't just for the theater
We are sensual beings. What we see and smell impacts what we feel more than what we read. This is especially true when it comes to buyers viewing homes for sale. Nothing drives potential buyers away then clutter, dirt, and weird smells. And even for the most creative and imaginative buyer, it can be hard to see beyond a homeowner's style and imagine themselves in your home. And if your style is dramatically different from theirs, it can put turn them away. Imagine preparing for a visit from your boss, the Pope, the President, whomever you most want to impress, and tend to your décor, cleanliness and clutter. The best approach is to de-personalize your space as much as possible. With the assurance that this is temporary, remove things like family photos, nostalgic collectibles, trophies (hunting, sports, etc.), chair doilies, blankets and throws, and knick-knacks of all sorts.Once the house décor is simplified, give the entire interior a thorough cleaning, including vacuuming, dusting, and wiping down every surface. The President and Pope may not be coming over, but someone in the position to write you a very big check could be.

Tip 5: Have a paint party
One of the simplest, most cost-effective improvement of all is paint. Freshly painted rooms look clean and new, which can add value, but paint selection is key! In the same way that tip 4 addressed de-personalizing your home, the best paint colors are neutral, allowing buyers to picture their own style applied to your home. While you may love the deep raspberry red on the north wall of your living room, bold colors, or any colors at all, can turn off buyers. Select neutrals such as whites, off-white or beige, as these appeal to the greatest number of people.

Tip 6: Plant something
The appeal of your home is more than what it looks like inside. It's curb appeal, how it looks from the outside, can be key. Studies have shown that improving your curb appeal can increase sale price by up to 17%. The state of your yard—a nicely mowed lawn, groomed shrubs, and well-tended gardens—are vital to making a great first impression. Review your landscaping and tend to overgrown trees that obscure views and darken the home's interior, and address any other neglected area of the yard. Easy fixes are things such as planters to add color, new shrubs, nice paver walkways, and inexpensive lighting along fences and railings. Additional low-cost improvements include a new coat of paint for your front door, new house numbers, and porch furniture.

Tip 7: Get Smart and efficient
The largest group of homebuyers today is millennials and the 2 topics nearest and dearest to them is energy efficiency and digital connectivity. But these aren't just important issues for them; buyers of all ages are concerned. The value of energy-efficient homes just keep going up, and 9 out of 10 buyers would select an efficient home with lower utility bills over a less efficient home priced 2-3% less.You don't need to go whole-hog either to increase your home's value. Some simple fixes are low-flow toilets, Energy Star-qualified appliances, convert a wood-burning stove to gas, install a programmable thermostat, install an under-sink water-filtration system, use energy-efficient insulation, install ceiling fans, and upgrade wall outlets to charge USB devices.