In one of the most stunning David and Goliath stories in real estate history, Keller Williams has surged past industry giants like RE/MAX, Coldwell Banker, and Berkshire Hathaway HomeServices to become the number one real estate franchise in the United States* in: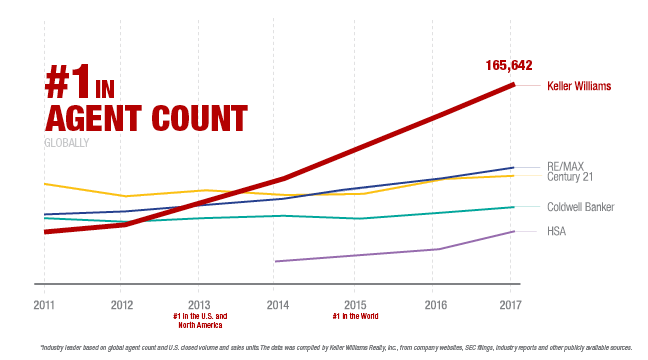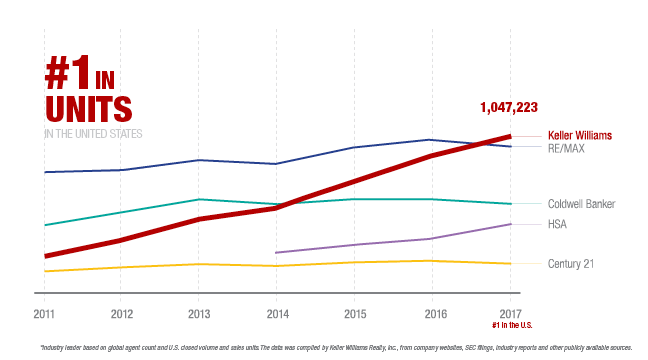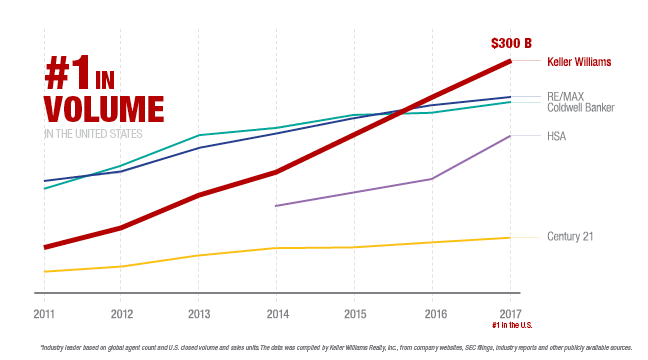 In 2017, the company's 155,000 U.S. agents closed more than 1 million units, generating more than $300 billion in sales revenue.
"We're proud to be in business with associates who are focused on growing big businesses so they can fund their lives and create opportunities for their families," CEO John Davis says. "And, while we're certainly excited for our people and their incredible increases in agent production and market share, we know we're just getting started. We're committed to continuing to raise the bar and providing even more value for agents and their clients."
What does this announcement mean for our clients? It means that we have more agents helping more clients than anyone else in our industry.
Read more about the achievement and complete story of Keller Williams' success.
*Industry leader based on global agent count and U.S. closed volume and sales units. The data was compiled by Keller Williams Realty, Inc., from company websites, SEC filings, industry reports and other publicly available sources.